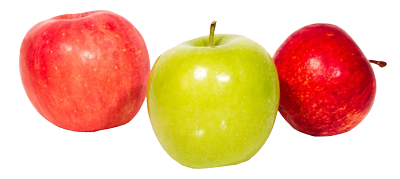 1
Is your service one-size-fits-all?
Yes - because our services are customized to each client. Our existing clients have varied administrative or payment options, levels of service, fundraising or rebate programs, and even different menus. We truly believe that a successful program requires a partnership with our clients – and that means tailoring our program to fit the needs of each and every client.
2
How much notice do you need to start service?
It can be done in as little as one day but it typically takes about 2 weeks in order to allow families time to adjust and place their orders.
3
Do your contracts allow for early termination?
Yes. We offer early termination for either party. However, we're confident that you'll be happy once you're with us so early termination won't be a concern!
4
Do you have a minimum number of meals required in order to provide service?
Yes. On services days, a client must have a minimum of 20 meals in order to receive service.
5
Is it required to have service 5 days a week?
No. We provide service on any or all days of the week depending on the needs of the school site.
6
What type of orders do you accept?
Online orders are accepted. Parents may contact our office for support with online ordering. In certain circumstances, orders may be placed directly by the school or parent organizations.
7
Do you require background checks on your staff?
Yes. Any staff member that will have direct interaction with a school (such as a Driver or Manager) must have a clean background before being allowed on school property. For specific questions or concerns, please contact us directly.
8
Are deliveries made in private vehicles?
Absolutely not; our products are delivered in commercial vehicles equipped with special food transport equipment.
9
Is your facility inspected by the local health department?
Yes – and we continue to win the Award of Excellence each year. We're proud of our facility and work diligently to assess and maintain our safety protocols to ensure the health of our employees and clients.
10
Do you offer a discount to clients for catered events?
Yes. Contact us with details about your event and we'll gladly see what we can do for you!
---
---
1
My student/family has food allergies and/or food intolerances. Are your meals safe for my student?
Honestly, it depends. Although we would love the opportunity to feed your student, we are more concerned with their health and safety. If the allergy, intolerance, sensitivity, or aversion is life-threatening, please pack meals from home. We take great strides to be a nut-free facility and do all we can to avoid cross-contamination of allergens. Yet, there are many factors we cannot control: i.e. - a vendor delivery driver having peanut butter for breakfast. We do our best, but we never want to risk the health of a student simply for an order. Our Registered Dietitian Nutritionist, April Murray, MS RDN, is also available for further consultation. We encourage you to contact us directly so we can work together to determine the best decision for your family.
2
Do you have certain nutritional standards your foods must meet to be on your menu?
Yes. Although our school and corporate clients have the final say in the items we offer at their location, we keep your student's nutritional health in mind by aiming to adhere to these standards:
High Fructose Corn Syrup (HFCS) Free
Artificial color/dye Free
Trans Fat Free
MSG Free
Nut Free
Hormone-Free Milk (no added hormones & no rBST)
100% Juices
Caffeine Free Drinks
Note: Please refer to the Ingredients List located on your parent homepage for further inquiries about the components we use in our menu items.
3
Can I change or cancel my order once it's been placed?
Yes. You may change or cancel an existing order before 9:00 am the business day prior to service. The client will be credited the full value of the meal when a cancellation is made within this time frame. For changes, you can make the necessary adjustment(s) by editing your current order or you may call our office for further online support.
4
Do I get credit if my student is sick?
Yes and we hope your student gets well soon! Cancellations for illness will be accepted by voicemail or e-mail until 8:00 am each service day. In this instance, half of the meal's value will be placed on the parent account to be used on future orders within 12 months- This credit is not refundable. NOTE: Some school sites allow families to pick up a meal that has been cancelled on the day of service. Please contact your school for details.
5
What is your policy for receiving credit for cancelled orders?
Orders that were cancelled within the required time frame (before 9:00 am the prior business day) will be credited to your Cater Tots account. The amount credited back to your account will be applied to your next order.
6
Help! I forgot my username and password!
Your username is the email address you used when setting up your account. If you have forgotten your password, please click the "Forgot My Password" link and you will be sent your password to the email address on file. For further support, you may also contact our office.
7
Do you store my credit card information?
No. Once your information has been transmitted to the secure credit card processing website, we no longer have access to the full account number. After submittal, only the last 4 digits are available to us for payment confirmation. We do not keep credit card numbers in our system.
8
When will my school's menu be available to view and order from?
Once the menu has been approved by our kitchen and office staff, we e-mail our schools and parents to notify them of the next service month menu's availability. We try our best to uphold the standard of having our menus posted, at the latest, a week prior to the commencement of the next service month.
---